Wedding is the perfect place to eat, drink and be married. Everything should just to be perfect, from your customized made dress down to the personalized engrave coasters for the drinks. You can customized design the coaster fit any theme or events, with just couple's name or personalized content and graphic. It's a lovely keepsake for both of you, and your friends that who are planning for their own wedding too.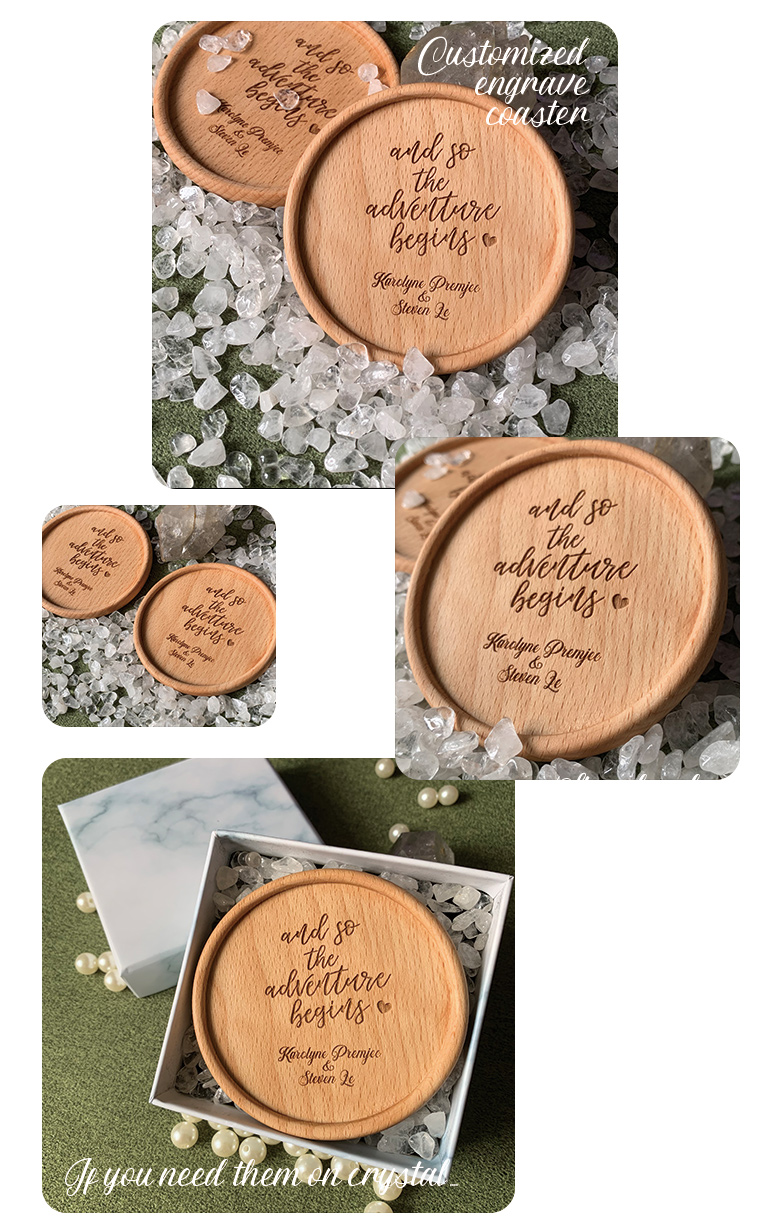 Natural, nice polished, no wax, personalized engrave
Each coaster is unique because it's natural, tree ring growth patterns are affected by the climate, weather, rain, temperature, soil pH, locations etc.
Color and patterns would be no others.
The most precious gift of nature.
Customized engrave coaster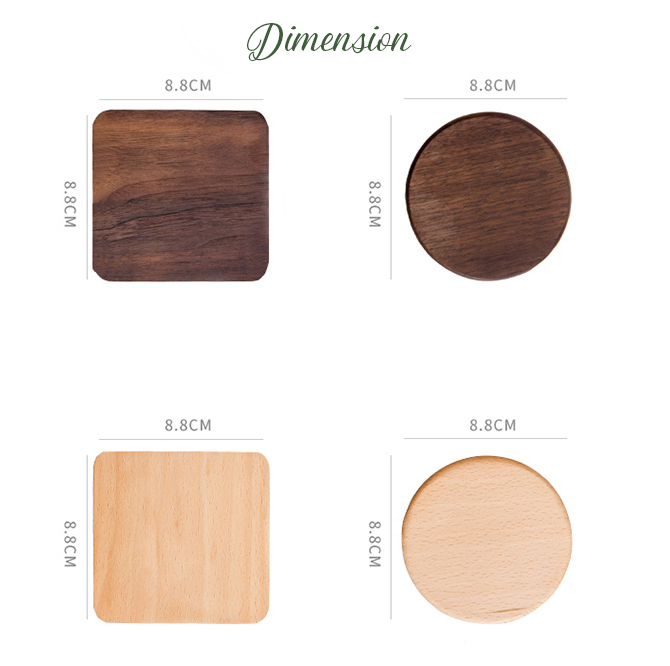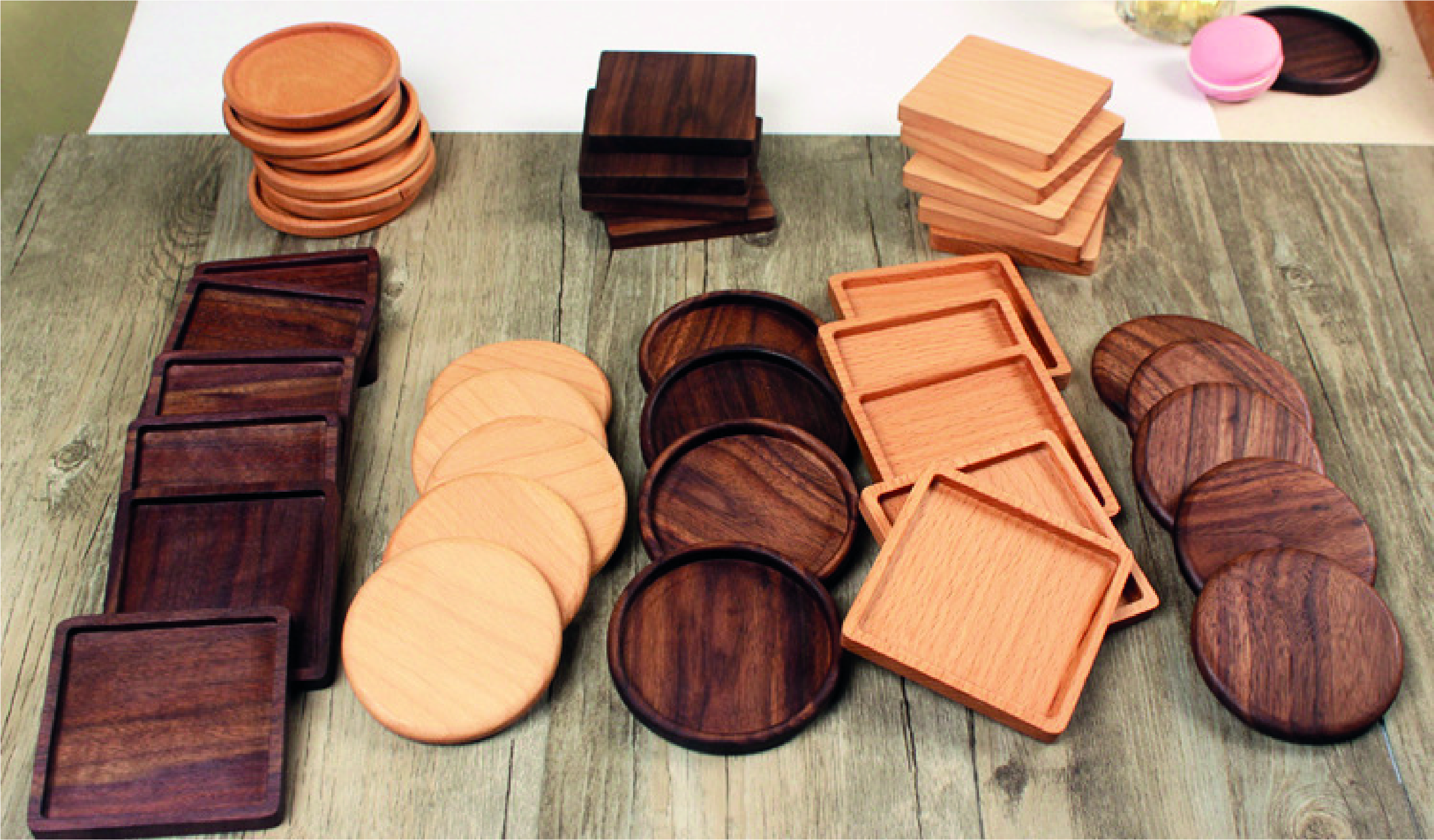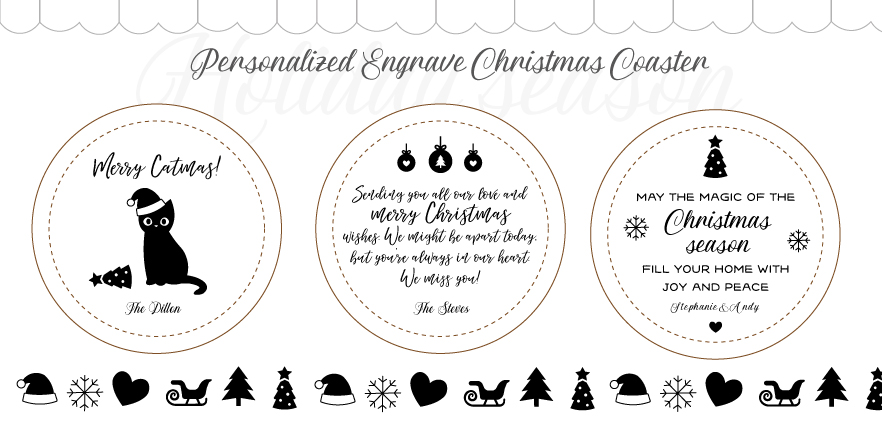 Engrave area:
within 7.6cm x 7.6cm, single side
Process:
After design confirmed, service lead time approx. 7 - 9 working days
Order details:
add-on: